Sports Photography Gear (DSLR)
September 30, 2014
Updated : July 10, 2015
This is my remaining DSLR Camera Gear. I have sold most of them and I don't see myself getting a new lens or new dslr camera body or lenses. I am slowly transitioning to a compact system camera (mirrorless system), right now I'm using both micro four thirds system and Fuji APS-C . You can check out my mirrorless system here.
Camera Bodies:
Canon EOS 7D. I have 2 of these that I used for sports. This is my primary body for sports and event photography. I choosed the 7d because of it's high frame rate, quick autofocus, great image quality and best of all it's durability, it is weather sealed and I don't have to worry about shooting in harsh weather condition. The Canon EOS 7D is still Canon's King of the Crop (APS-C). With the release of the current firmware update Version 2.0.X it keeps the EOS 7D on the cutting edge of technological innovation by adding user-requested innovations developed for Canon's high-end EOS cameras: A higher maximum burst rate for continuous shooting, definable maximum limit for ISO Auto, compatibility with the Canon GPS Receiver GP-E2, and manual audio level adjustment. Additional enhanced features include faster scrolling of magnified images, quick control during playback, in-camera RAW image processing, JPEG image resizing and ratings, plus customization of file names and time zone settings.
Amazon
| Adorama | B & H | Rent
————————————————————————————
Canon EOS 5D 12.8mp
Full Frame. I used this as a backup to my 7Ds. Even  though it's considered a classic by many it is a trust worthy and reliable camera. Best of all it's image quality is just outstanding. You can never go wrong with this camera. Portrait, events, landscape, you name it and it will delivery.
————————————————————————————
MY LENSES
The Tokina AT-X Pro FX 16-28mm f/2.8 For Canon
is my new goto lens when it comes to ultrawide angle. This replace my Canon EF-S 10-22mm that I sold. The Tokina 16-28mm is sharp, fast, durable, built like a tank and best of all it's got a F/2.8 fix aperture which is really helpful in low light. Image quality and color are knock on.
————————————————————————————–
Canon EF 70-200mm f/2.8L USMMy Primary Lens for sports photography. With the fast F/2.8 aperture, I can shoot at night with a fast enough shutter speed to capture heart pounding sports action. I used this for High School Football, Basketball, Soccer, Wrestling, Wildlife, it just works I have not had a problem with it even with the luck of IS, sure IS is good but for the price this is a bargain. When I started shooting sports, I sold my Canon EF 70-200mm F/4L IS USM and bought this instead, the F/2.8L really made a huge difference.
Amazon
| Adorama | B & H | Rent
———————————————————————————–
Canon EF 400mm F/5.6L USM Super Telephoto Lens. This high-performance lens was designed with portability and handling ease in mind. One super UD-glass element, whose characteristics are similar to fluorite, and one UD-glass element result in sharp pictures. The lens also has a built-in hood and a detachable tripod mount. I bought this years ago for some wildlife and bird photography, now it's a part of my sports photogaphy kit. I used it for football and soccer mostly in early afternoon when there's enough light.
Amazon
| Adorama | B&H | Rent
————————————————————————————
My Basketball Photo Gear
DSLR Gears I Sold:
The EOS 40D DSLR. I started shooting sports with this camera. With it's 6.5 fps continous shooting capability I was able to capture fast action shots. This camera packs a lot of great features, Image quality was awesome at 10mp, it is dust and weather resistant, AF is fast and and precise. It was a great camera then, but due to limitation in ISO, I decided to sell it and upgrade to the EOS 7D.
——————————————————————————–
The EOS 60D DSLR. This is my second camera, with it's 5.5 frame rate, it's a perfect backup for sports and event photography, not too fast, not too slow and best of all, it's not too expensive, just perfect for budget concerned photographer like me.The Canon EOS 60D also is also partially weather sealed with dust and water resistance which is important when shooting outdoors. With it's APS-C sized 18.0 Megapixel and improved ISO capabilities from 100 – 6400 (expandable to 12800) like the EOS 7D I can shoot in sports even in the dimmest situations. It's Multi-control Dial enables users to conveniently operate menus and enter settings with a simple touch. The EOS 60D also features an EOS first: A Vari-angle 3.0-inch Clear View LCD (1,040,000 dots) monitor for easy low- or high-angle viewing, perfect for macro photography.
Amazon
 | Adorama | B & H | Rent
————————————————————————————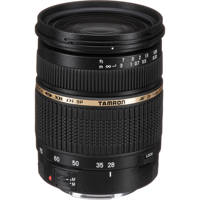 Tamron SP 28-75mm f/2.8 XR Di.
 This is my favorite portraiture and event lens. It features a F/2.8 wide aperture that is really useful in low light.I Like it because, it's small, light, and being a zoom lens, it gives me the flexibility I need. I can zoom in anytime if I want to get close and I can zoom out for a wider perspective. I also use this frequently on video work on the 60d. This ground-breaking high-speed mid-range zoom is prized by pros and serious shooters for its fast F/2.8 constant aperture, evenness of illumination, and its outstanding imaging performance, and by all photographers for its compact size and reasonable weight that make it feel like an ordinary standard zoom.
Amazon
 | 
Adorama
 | 
B & H
 | 
Rent
Tamron AF 180mm f/3.5 Di SP Macro Lens, My favorite macro lens, this is such a fun lens to use and I'm sure it will give you great results. You'll also notice that the bokeh and background blur from this lens is simply stunning and the 180mm focal length is great because it gives you enough working distance, this is especially important if you are working with insects/bugs which can easily get spooked. Also at 180mm you can get tight portrait shot and tight landscapes. If you are looking for macro lens with great optics. This is it. I'm sure you'll be happy with the results. (I have also sold this lens late 2014)
Canon EF-S 10-22mm F/3.5-4.5. My ultra wide angle lens. This exciting zoom lens provides ultra wide-angle coverage to my EOS 7ds. Equivalent to a 16-35mm zoom, it offers excellent performance and optics designed from the ground-up for digital SLR use. Three Aspherical lens elements, plus a Super-UD element, assure image quality. Its ring-type USM means fast and silent AF along with full-time manual focus. It focuses as close as 9.5 inches. I use it for sports photography to take dramatic group pictures like the one above, I also use for take environmental photos of people, landscape,  wide angle macro, and a lot more. (I Sold this and replace it with the full frame ultra wide angle lens from Tokina, the Tokina AT-X Pro FX 16-28mm f/2.8 For Canon
Amazon
| Adorama | B & H | Rent
————————————————————————————
Here's another lens I've learn to enjoy using in for sports, perfect for group shots like the one above, for basketball, it's great for taking shots under the ring. The ROKINON 8mm Ultra Wide Angle Fisheye Lens is the most affordable 8mm Fisheye Lens in the market. It features the widest field of view over any other 8mm fisheye lens, and its build quality and optical construction are superb. The ROKINON 8mm lens is designed for digital SLR cameras with APS-C image sensors. For these types of cameras, it provides full-frame coverage – which means that pictures will cover the entire frame. It is also compatible with cameras that have a full-frame sensor.  (I sold this lens and replace it with the Rokinon 7.5mm F3.5 UMC Fisheye Lens for Micro Four Thirds (Olympus PEN and Panasonic)
———————————————————————————–